The BioBlood range of laboratory refrigerators are squarely aimed at the storage of whole blood, plasma and other blood related products in blood banks. These laboratory refrigerators are modeled on Gram's BioPlus range, with all the top-of-the-range features included.
Main features:
Acoustic/visual temp alarms
Voltage free contact
Self closing door with pedal
Forced air distribution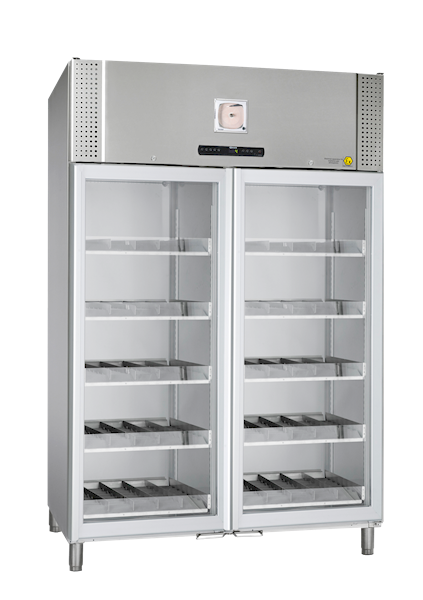 The BioBlood design is a special version of our top-of-the-range BioPlus cabinet, customised to meet the special requirements associated with the controlled storage of blood, plasma and blood–related products. These advanced cabinets have been developed exclusively for blood storage in order to help ensure high, consistent quality at every stage from donor to transfusion.
This range of advanced refrigerators have incredibly precise temperature controls and can be fitted with a range of optional extras. There are seven different sizes available: 425, 500, 600, 660, 930, 1270 and 1400 litres in either white or stainless steel finishes.