As the name suggests, the BioCompact II has a small footprint and can be located in even the tightest of spots. Under counter versions are also available for users who have very little benchtop space. This range is available in either a stainless steel or white finish and some versions can be fitted with optional extras such as castors and a glass door.
Main features:
Acoustic/visual temp alarms
Voltage free contact
Self closing door with pedal
Forced air distribution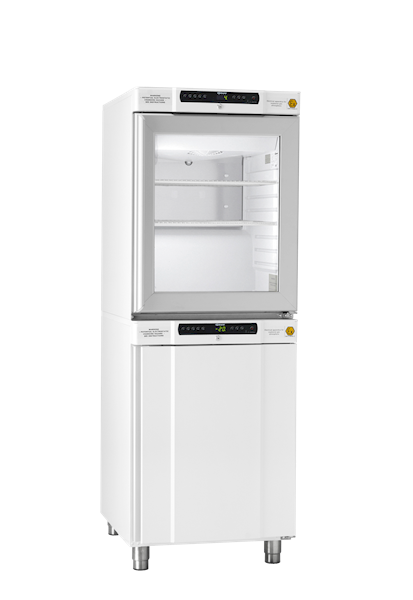 The BioCompact II is a range of great all-round laboratory refrigerators suitable for a wide variety of biostorage applications.
Available in five different capacities: 125, 218, 250, 346 and 583 litres, the BioCompact II range is the ideal choice for your laboratory.