Despite its simplicity, the BioCompact range is still more reliable and offers better temperature consistency than a regular domestic refrigerator. The BioCompact range is available in four different sizes depending on the capacity required: 125, 218, 250 and 346 litres. All sizes are available in either a white or stainless steel finish.
Main features:
Acoustic/visual temp alarms
Voltage free contact
Self closing door with pedal
Forced air distribution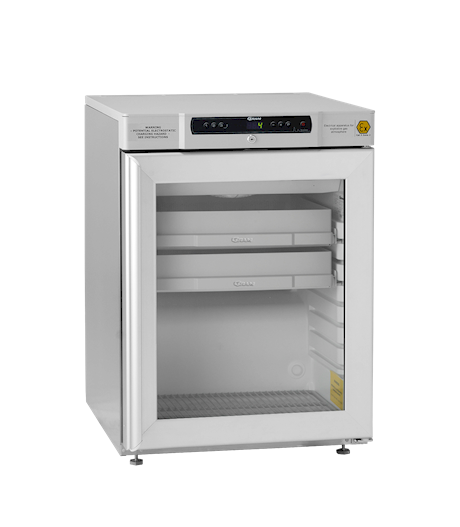 The BioCompact range comes in sizes between 125 litres and 346 litres, as regular refrigerator +2°C/+20°C or regular freezer -25°C/-5°C.