This range of laboratory incubators are equipped with self closing doors meaning users do not have to worry if they have accidentally left the door open ajar. As an extra precaution, this model is also fitted with an audible and visual alarm which sounds when the door is left open.
Main features:
Acoustic/visual temp alarms
Voltage free contact
Self closing door with pedal
Forced air distribution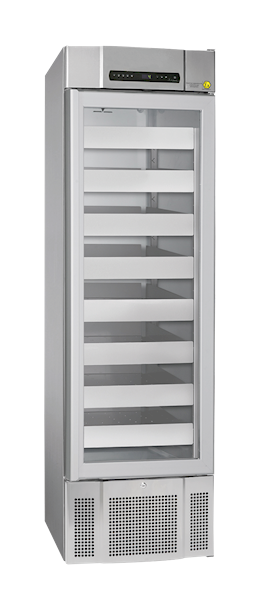 The BioMidi cabinet is designed to meet the majority of biomaterial refrigeration and freezer requirements, with very few limitations. The specifications include the major features from our top–of–the–range BioPlus model, making it the ideal choice when the ability to maintain stable temperatures.
Available in two sizes (425 or 625 litres), the BioMidi range of laboratory refrigerators is a cut down version of Gram's flagship BioPlus range. The BioMidi range is designed for users who want the key features of the BioPlus range, but without the hefty price tag.