Hawo HD 380 WSI-V ValiPak
The hd 380 WSI-V Valipak is a validatable, permanently heated impulse sealer popular in clinics as well as doctors and dentist surgeries. It has a compact design which makes it ideal in places where space is a premium. This heat sealer can seal a range of pouches and reels of different sizes and types.
Main features:
Validatable process according to ISO 11607-2
Compact design: roll conveyor and cutting device
Allert-function in case the preset parameter deviate
Display of incorrect parameters on the display
Seal Check function for routine testing of the sealing seam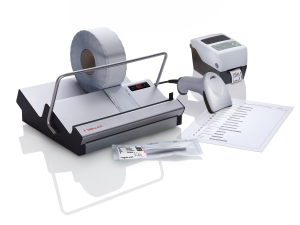 The safety of doctor and patient is at the forefront of all considerations. Primary objective of packing critical medical devices (instruments which penetrate the skin or mucous membrane and thus come into contact with blood, internal tissues or organs, including wounds) in medical and dental practices and clinics is the maintenance of sterility until the point of use. The international standards ISO 11607-2 and ANSI/AAMI/ ISO 11607-2 therefore explicitly call for validated processes for packing medical devices.
Quickly graspable functions and thought through solutions make perfect operation possible. Due to the patented hawoflex sealing technology of the hd 680 DE-V/DEI-V the devices conform to every material, even HDPE (Tyvek®). In addition, the devices can be fastened to the wall with a special mounting to save place.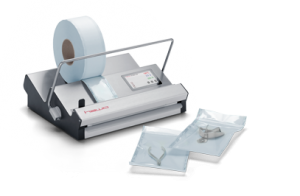 | | |
| --- | --- |
| | hd 380 WSI-V ValiPak |
| Dimensions | 420 x 360 x 220 mm |
| Weight: | approx. 6kg |