Labcold Advanced Pharmacy Fridges
The Labcold Advanced ranges of refrigerators represent the highest levels of performance, constructional quality, robustness, and appearance available in the market place. Heavy duty all-metal construction, with standard stainless steel interior provides strength and durability with ease of cleaning or sanitisation.
Main features:
Stainless steel exterior and interior
Microprocessor temperature control
Digital temperature display
Fan assisted air cooling
Door open alarm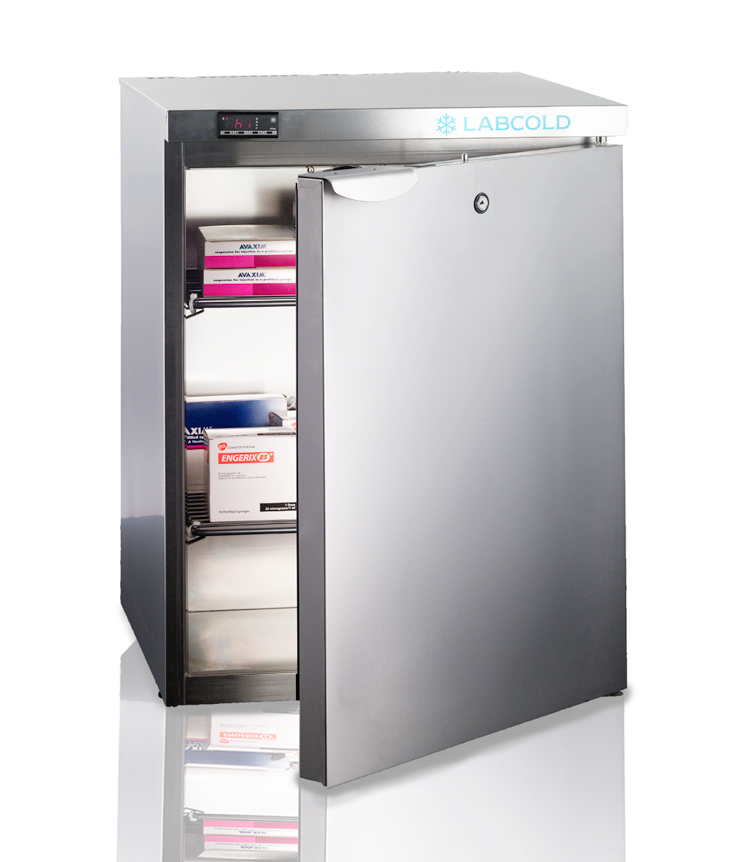 Microprocessor control, together with ducted air flow and advanced auto defrost system provide class leading temperature stability and uniformity. A wide range of additional options are available for this range including sample storage racking, remote alarm contacts, access ports, internal power sockets with safety trip, over and under temperature safety trips and temperature recorders/loggers. Advanced models may also be customised for specific applications.
Designed specifically for hospital and pharmacy use where close temperature control and uniformity is required, this refrigerator is made completely from stainless steel for greater longevity better hygiene control.