Labcold Incubator 88L RLCG0100
LABCOLD Cooled Incubators have controlled cooling and heating allowing you to choose an operating temperature between +5°C and 40°C unlike normal incubators which can only operate from several degrees above room temperature.
Main features:
Digital temperature display
Stainless steel interior
Overall temperature variation: better than ±0.5ºC at 4ºC and ±1ºC at 20ºC
Adjustable shelving
Internal light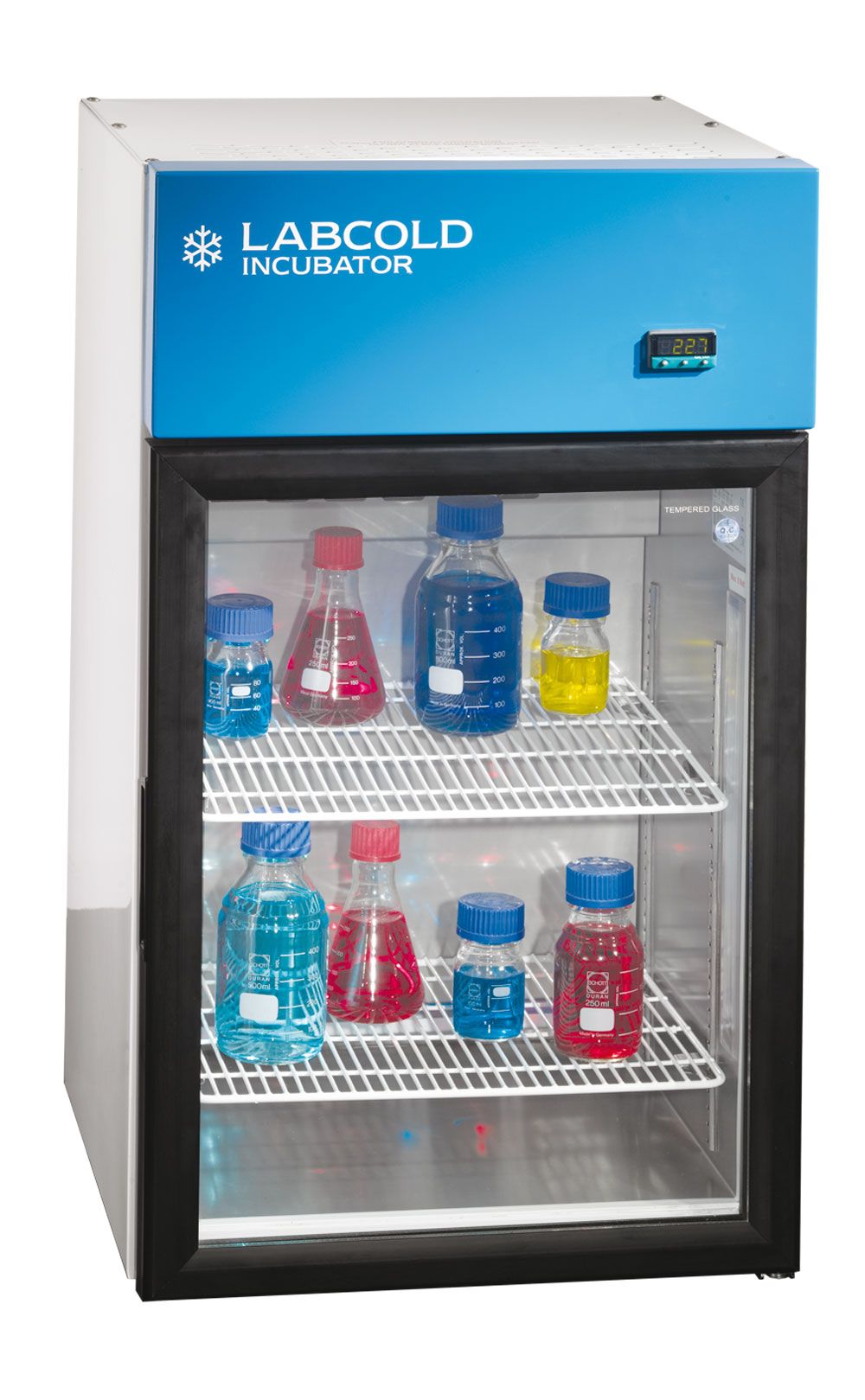 With a robust painted steel exterior and stainless steel interior and fully adjustable shelves, this incubator is versatile and built to last. Complete with an access port and internal light this incubator offers temperature precision of better than ±0.5ºC at 4ºC and ±1ºC at 20ºC.
This 88 litre cooled incubator is ideal for microbiology or any application where precise and consistent temperatures at or below room temperature are required.