NUVE PS 54 Platelet Agitator
Designed to optimize the utilization of the PN Series Platelet Incubators, the PS 54 can be used in similar incubators of other brands.
Main features:
Specially designed for platelet bags
Capacity: 54 pcs platelet bags
Number of shelves: 9
Shaking speed: 60 strokes / min
Low noise operation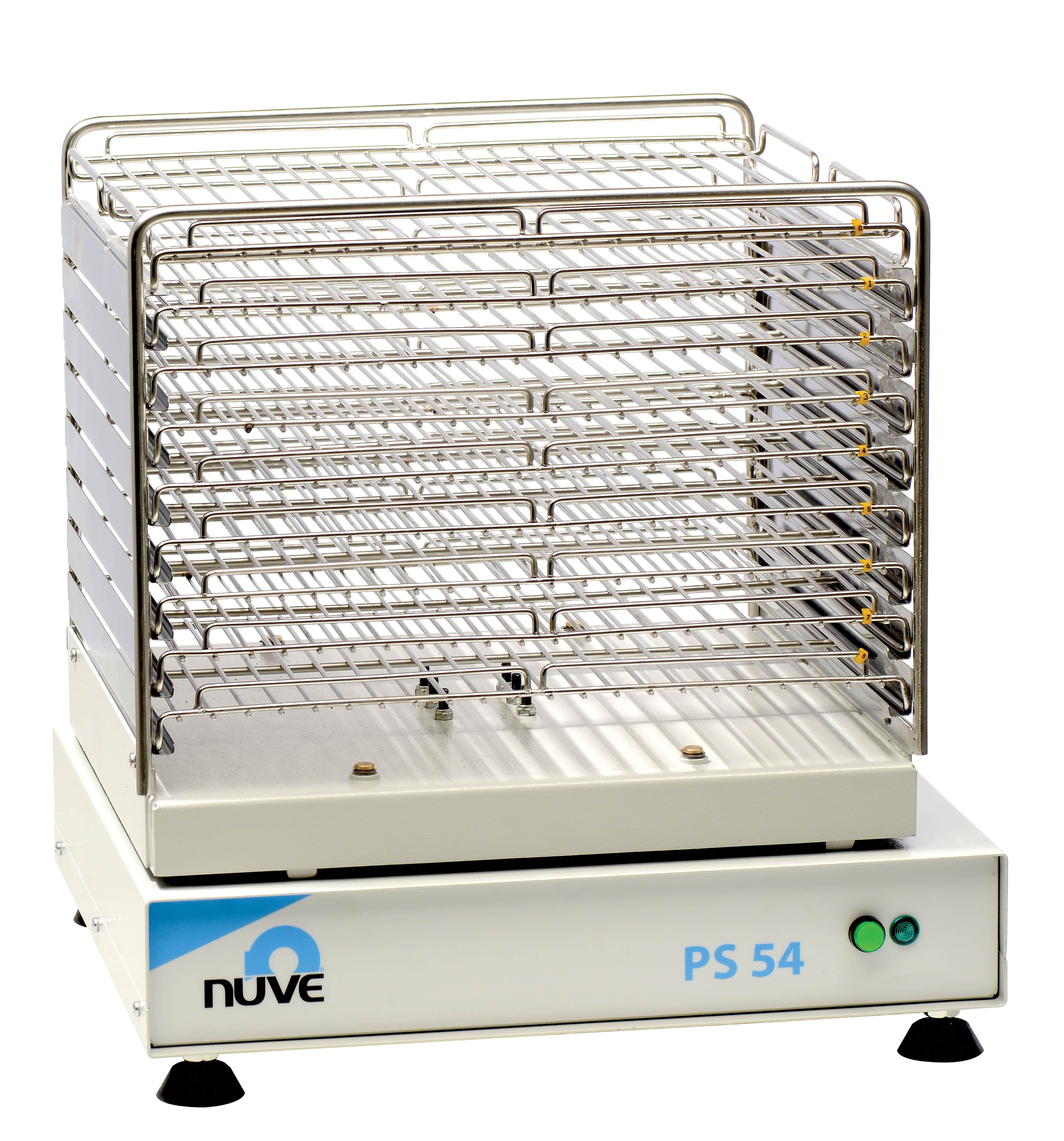 Temperature homogeneity is ensured by the use of open mesh shelving permitting free circulation of thermostatted air. An alarm is emitted if motion is not detected, alerting the user to the possibility of agglomeration of platelets. A shaking speed of 60 oscillations per minute keeps the platelets in constant motion during the 5 days of storage permitted according to most blood banking standards.
Convenient labelling of shelves combined with easy access pull out shelves make the PS 54 a pleasure to use.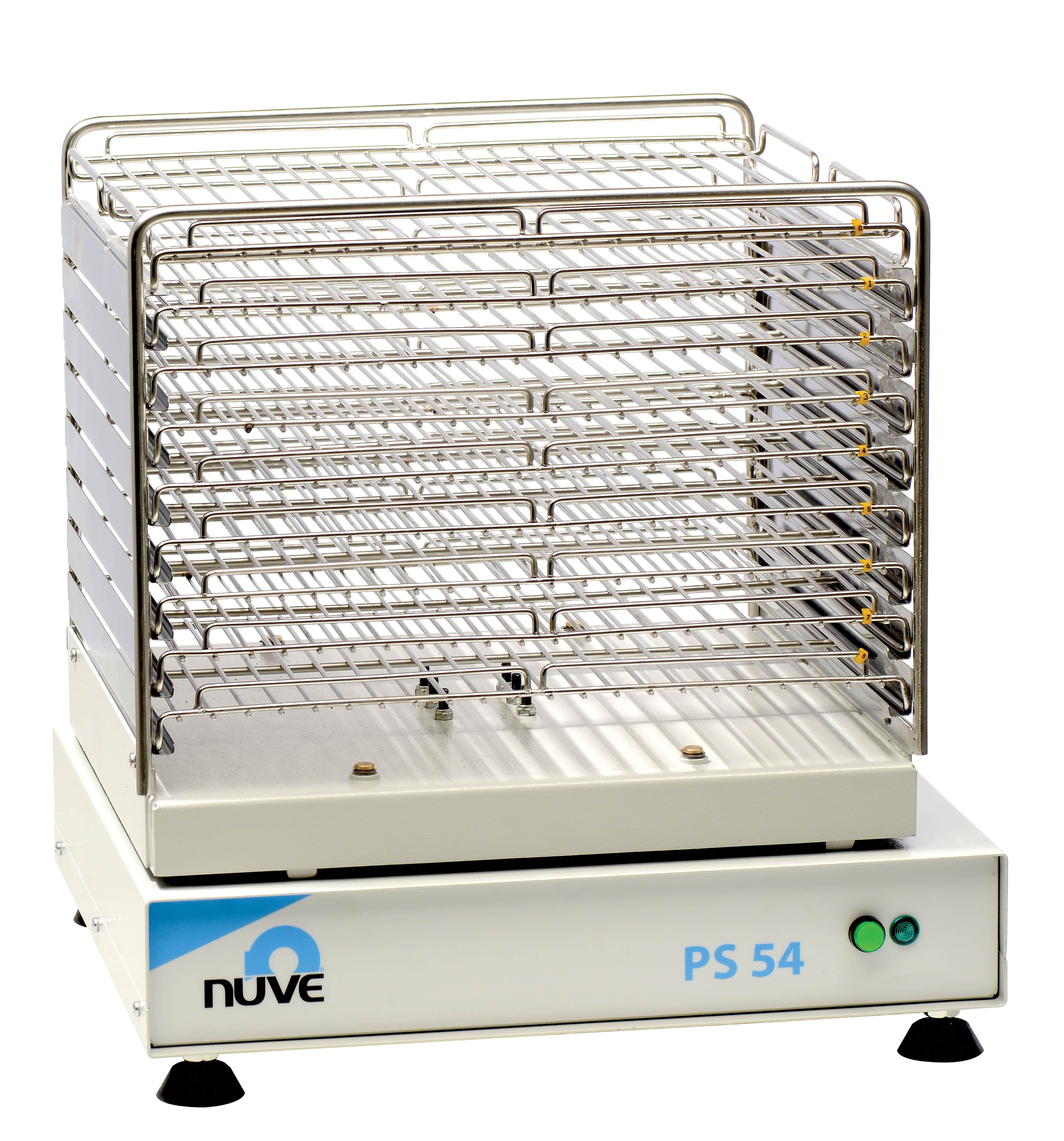 | | |
| --- | --- |
| Capacity | 54 platelet bags |
| Number of Shelves | 9 shelves supplied as standard |
| Shaking Speed | 60 strokes/min |
| Alarm System | Audible |
| Power Consumption | 55 W |
| Power Supply | 230 V – 50/60 Hz |
| External Dimensions (WxDxH) mm | 440 x 390 x 415 |
| Packing Dimensions (WxDxH) mm | 600 x 520 x 610 |
| Net/Packed Weight, kg | 25 / 30 |