Priorclave 60L, 60L (vacuum)
The compact range of Priorclaves are a top loading design introduced specifically for those laboratories with limited space, yet wanting to perform high-quality steam sterilisation of taller than normal items such as fermentors and large capacity Erlenmeyer flasks.
Main features:
Extra deep chamber
Automatic timed free-steaming
Forced Air Cooling
Low water level sensor
Two loading shelves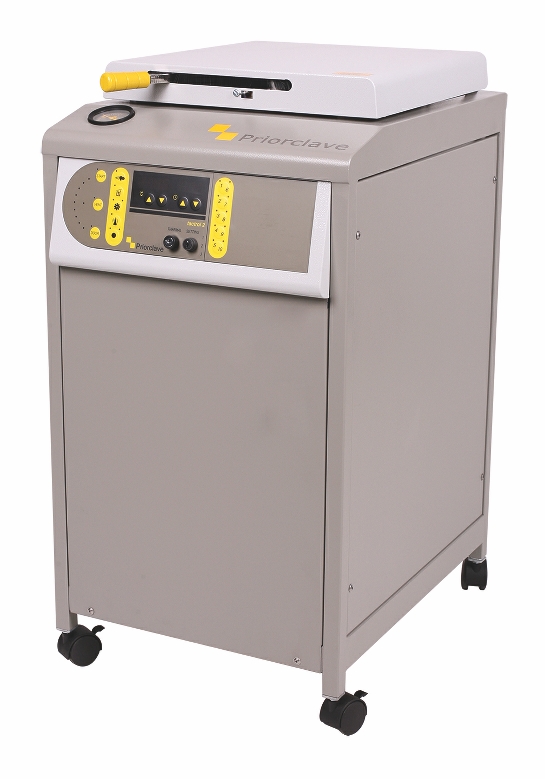 With a level of settings and operating flexibility usually reserved for larger autoclaves, the Priorclave H60 compact, front loading steam sterilisers enable laboratories with low volume requirements to enjoy the full benefits of a feature-packed range at an affordable price.
Designed for bench-mounting and easy installation, models in this versatile H60 range can be supplied for either manual or auto-water fill and come in a choice of standard or vacuum models. These models will appeal to laboratories where space is limited and infrequent sterilisations take place.