The compact Sigma 1-16 bench centrifuge and the refrigerated version 1-16K are specifically designed for working with microliter tubes.
Their outstanding specifications and extensive range of rotors and accessories make this device series especially suitable for research applications with a medium to high volume of samples. Along with a maximum capacity of up to 36 x 2 ml, these devices boast RCF exceeding 20,600 x g, enabling shorter separation times and enhanced separation results. These proven models are used in a wide variety of microbiology applications, such as DNA, RNA or protein isolation.
Main features:
Universal microcentrifuge
Simple and convenient Spincontrol Basic controller
Automatic lid unlocking
Low temperature rise in continuous operation
Low noise level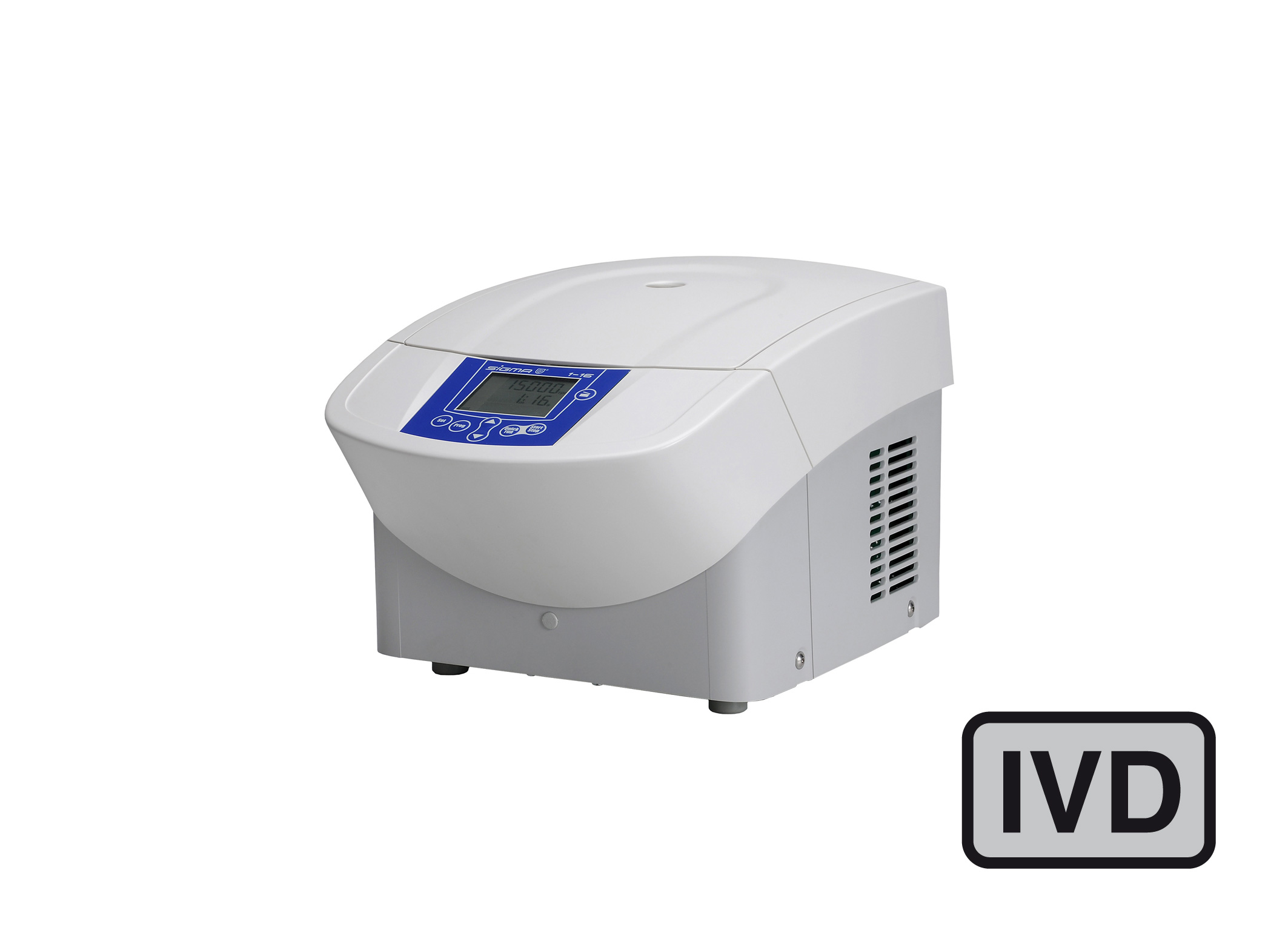 Along with excellent specifications, the Sigma 1-16 series offers high-quality finishing and smart features. A unique feature is the motorised lid lock for convenient, effortless closing. Users also appreciate the ten programs and the high-performance cooling system of the Sigma 1-16K, including the pre-cooling function and standstill cooling.
The Sigma 1-16 and 1-16K additionally boast compact design and low-noise operation. Thanks to optimal air guidance and smart fan control, the 36-position fixed-angle rotor can be operated in the refrigerated centrifuge at maximum speed with an astonishingly low noise level (52 dB(A) maximum). The short acceleration and deceleration times of this microliter centri- fuge are equally impressive. In combination with high RCF, this avoids wait times and optimises throughput.
| | | |
| --- | --- | --- |
| | 1-16 |   1-16K |
| Dimensions | 271 x 310 x 418 mm |    291 x 310 x 660 mm |
| Weight: | approx. 13kg | approx. 32kg |
| Max Capacity | 36 x 2 mL | 36 x 2 mL |
| Max RPM | 15,000 | 15,000 |
| Max RCF | 20,627 | 20,627 |
| Refrigerated | No | Yes |