The extensive accessories and high RCF of up to 21.913 x g make the Sigma 2-16P and the refrigerated version 2-16KL ideal for a wide variety of applications in medicine, clinical diagnostics, research, industry and biotechnology. The coolable and heatable version Sigma 2-16KHL is used with specimens whose viscosity needs to be lowered during centrifuging, and in molecular biology to improve the viability of cells.
Main features:
Universal laboratory centrifuge
Maximum capacity: 4 x 100 ml
Electromechanical lid opening
Easily cleaned stainless steel chamber
Zero-maintenance induction motor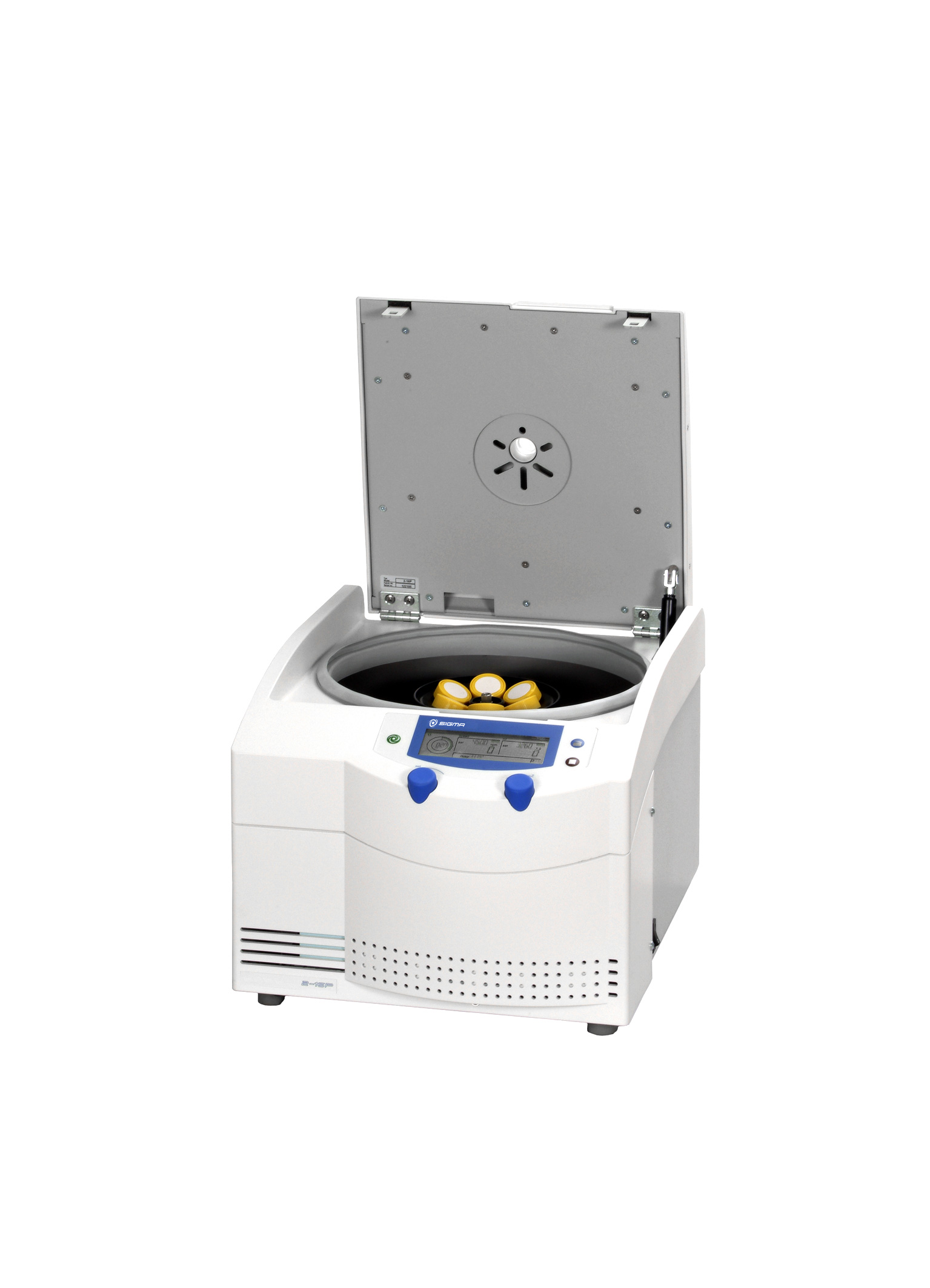 The Sigma 2-16 series represents a unique combination of performance, versatility and ease of use. With their high RCF, advanced controller and impressive safety features, they excite even demanding users.
Standard routines can be stored and recalled conveniently in up to 50 programs. Ten selectable acceleration and braking curves facilitate optimisation of separation processes and additionally shorten run times. The refrigerated version Sigma 2-16KL and the coolable and heatable version Sigma 2-16KHL have a high performance cooling system with precisely settable temperature over the range of -10 °C to +40 °C or -10 °C to +60 °C, respectively.The pre-cooling function "Rapid Temp" allows the centrifuge chamber and accessories to be cooled to a defined temperature. That guarantees optimum safety for work with heat-sensitive specimens
| | | | |
| --- | --- | --- | --- |
| | 2-16P |   2-16KL |  2-16KHL |
| Dimensions | 300 x 365 x 452 mm |    310 x 550 x 570 mm |    310 x 550 x 570 mm |
| Weight: | approx. 32kg | approx. 60kg | approx. 60kg |
| Max Capacity | 4 x 100 mL | 4 x 100 mL | 4 x 100 mL |
| Max RPM | 15,000 | 15,000 | 15,000 |
| Max RCF | 20,627 | 21,913 | 21,913 |
| Refrigerated | No | Yes | No (Heated) |