The Sigma 2-7 is equipped with a well organised, clear display at a perfect viewing angle and with large buttons. The intuitive Spin-control Basic control unit makes entry of operating parameters and programs simple. The centrifuge run time can be selected in seconds, and the LED run time indicator is readily visible at a distance
Main features:
High-performance small centrifuge
Two acceleration and braking curves
Low height for easy loading and unloading
Low temperature rise in continuous operation
Durable, easy-care stainless steel chamber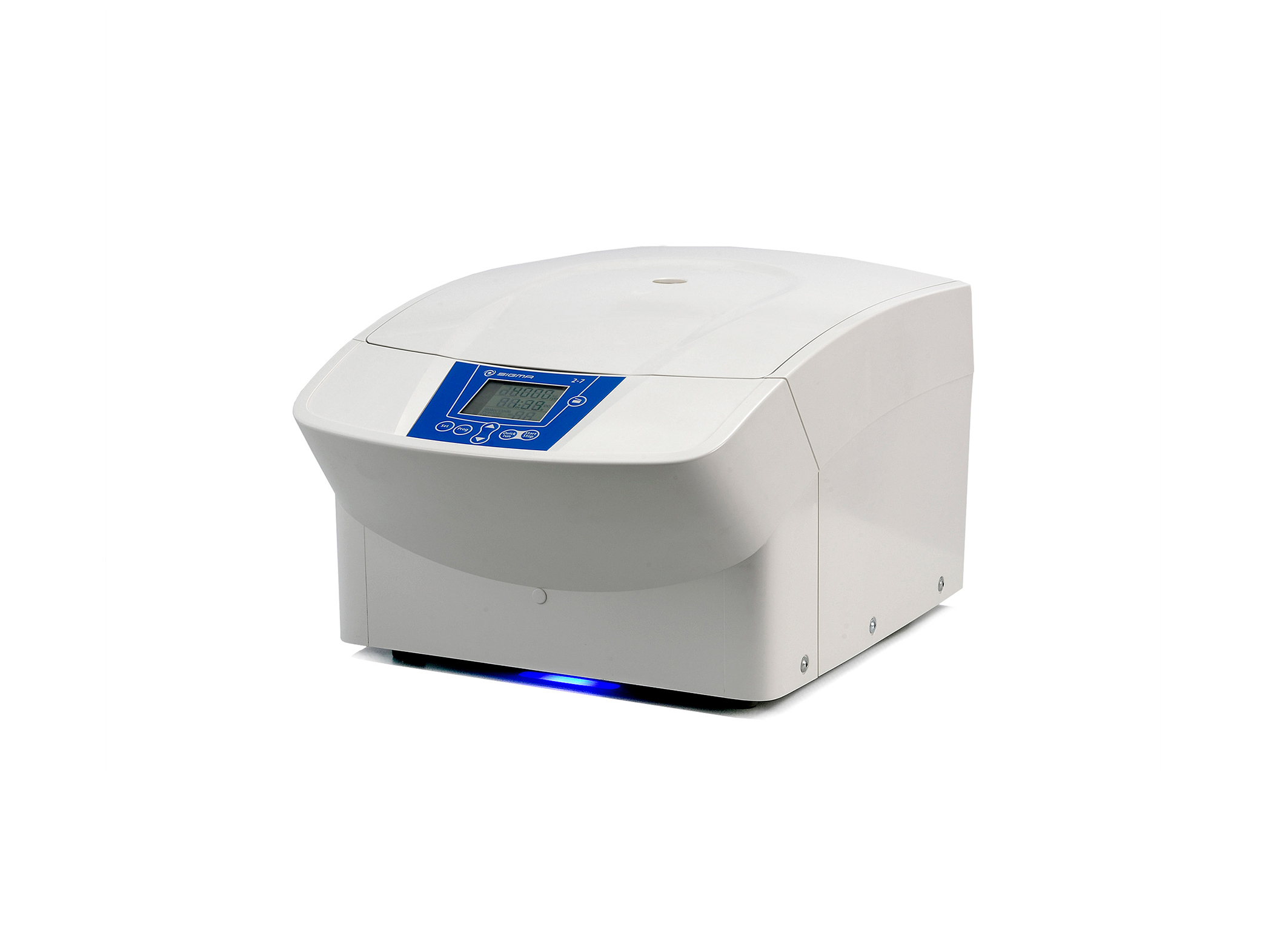 The motorised lid lock, which closes automatically to eliminate extra effort, is a nice practical touch. The innovative electronics provide extremely high energy efficiency and low sensitivity to mains voltage fluctuations. Together with a powerful motor, this enables outstanding acceleration and braking times. With two sets of acceleration and braking profiles, the Sigma 2-7 is also suitable for centrifuging sensitive cells requiring gentle run-up and run-down. With these features, the Sigma 2-7 sets standards for easy operation, convenience and safety.
The compact Sigma 2-7 (just 37.8 cm wide) saves space in the laboratory and is pleasantly quiet. The low noise level of less than 53dB(A) at maximum speed with the swing-out rotor ensures a quiet work environment.
| | |
| --- | --- |
| | 2-7 |
| Dimensions |  293 x 378 x 535 mm |
| Weight: | approx. 23kg |
| Max Capacity | 4 x 100 mL |
| Max RPM | 4,000 |
| Max RCF | 2,540 |
| Refrigerated | No |