The compact benchtop centrifuges Sigma 3-16L and the refrigerated version 3-16KL boast the features of classic all-rounders. Users and buyers appreciate these practically oriented models with their outstanding capacities and wide variety of uses. Along with high performance and reliability, these laboratory centrifuges impress with unmatched versatility. As well-balanced universal centrifuges with extensive rotor and accessory options, they are suitable for an extremely wide variety of tasks.
Main features:
Universal benchtop centrifuge
Speed range up to 15,300 rpm
User-friendly Spincontrol L controller
Compact, space-saving unit
Automatic rotor identification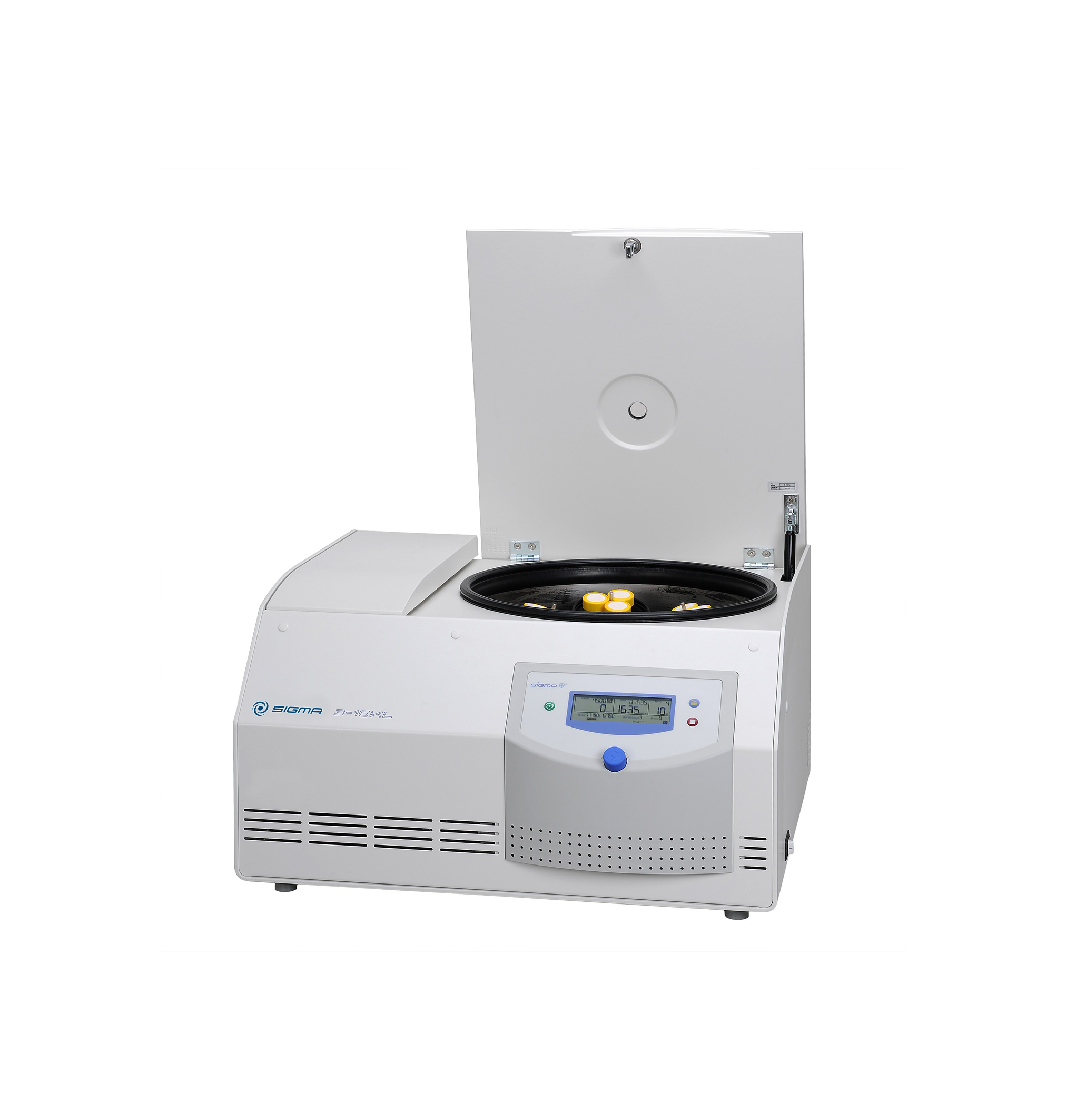 The Sigma 3-16L and the refrigerated version Sigma 3-16KL score with impressive features. They are easy to operate, pleasantly quiet, and have extraordinary capacity with a maximum of 4 x 400 ml. A broad portfolio of fixed-angle and swing-out rotors and an extensive range of accessories, including buckets and adapters, are available. The resulting compatibility with a large number of specimen tubes enables high versatility and allows them to be used for a very wide variety of tasks, including high-throughput applications. Classical deployment areas include hospitals, universities and industrial laboratories.
These units are the perfect choice for routine applications. The patented one-knob controller with illuminated function keys is highly practical and popular with users. Automatic lid opening can optionally be configured for easy end of run indication. After completion of centrifuging, the electromagnetic lid lock unlocks and the lid opens conveniently with the aid of a gas spring. The high-grade stainless steel chamber is corrosion-resistant and easy to clean.
| | | |
| --- | --- | --- |
| | 3-16L |   3-16KL |
| Dimensions |   355 x 460 x 600 mm |    355 x 630 x 600 mm |
| Weight: | approx. 48kg | approx. 78kg |
| Max Capacity | 4 x 400 mL | 4 x 400 mL |
| Max RPM | 15,300 | 15,300 |
| Max RCF | 21,475 | 21,984 |
| Refrigerated | No | Yes |