1987
Henderson Associates is formed by Mark Henderson
Mark Henderson, an engineer by trade, forms Henderson Associates in 1987. Henderson Associates starts life as an independent company specialising in the service and repair of centrifuges in hospitals.
At this time, hospital departments simply have their centrifuges serviced and repaired by the manufacturer. This proves not only costly but complicated to administer if a department has different instruments made by different manufacturers. Henderson Associates offers one simple service agreement that covers all makes and models of centrifuges.
Mark Henderson is running the company himself and is operating out of his private residence at this point. However, as time goes by, it is clear that the company is rapidly growing and that commercial premises would be required.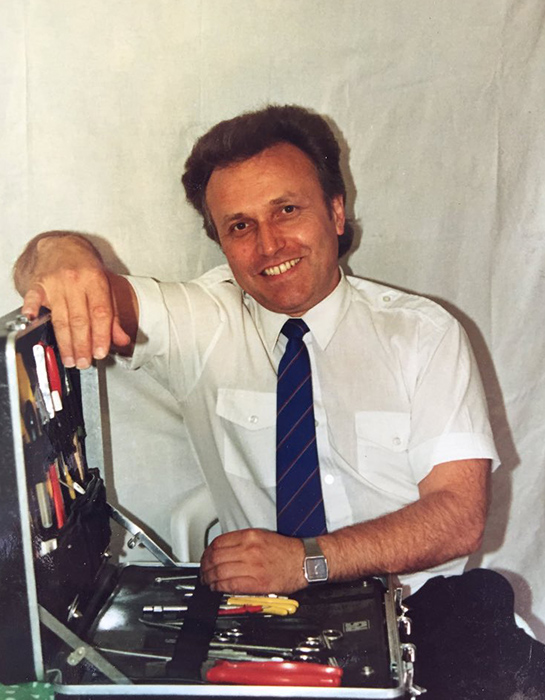 1989
Relocation to Beckenham, Kent
Mark Henderson purchases a small commercial premises in Beckenham, Kent. This property consists of offices, a workshop and an area to store spare parts. As the business continues to expand, Mark decides to hire other engineers to assist with the workload. His wife Jacqueline becomes involved in the business and acts as Financial Director. Other staff are added to help with the administration side of the business such as processing purchase and sales orders.
It is around this time that Mark Henderson considers changing the company name from Henderson Associates to Henderson Biomedical.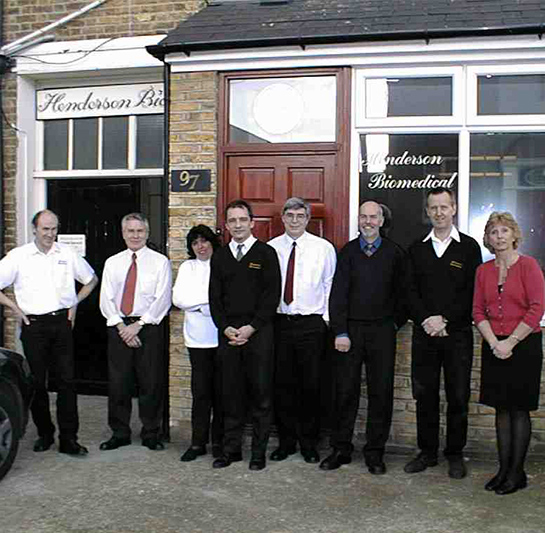 1990
Name change to Henderson Biomedical
Henderson Associates officially changes name to Henderson Biomedical and becomes a limited company incorporated in England and Wales.

1992
Purchase of centrifuge brands
Henderson Biomedical has a unique opportunity to purchase two popular centrifuge brands at the time- Clandon Scientific and Wifug.
Clandon Scientific is a UK company based in Farnborough, Hampshire which closed in early 1992. Upon its closure, Mark Henderson is able to purchase the existing stock of spare parts and new equipment along with intellectual property rights. This provided Henderson Biomedical with an ample amount of spare parts for a popular brand of centrifuges for years to come, along with the ability to manufacture replacement parts if required.
The year 1992 is important for the company because we not only purchase Clandon Scientific but also purchase Swedish centrifuge manufacturer, Wifug. Wifug has several very popular benchtop centrifuges in the UK market, notably the 500 S which was able to spin a variety of tubes and containers, as well as microplates. This model was very popular in pathology laboratories at the time. The purchase of Wifug, like Clandon Scientific, allows the company to supply spare parts for these models for years to come.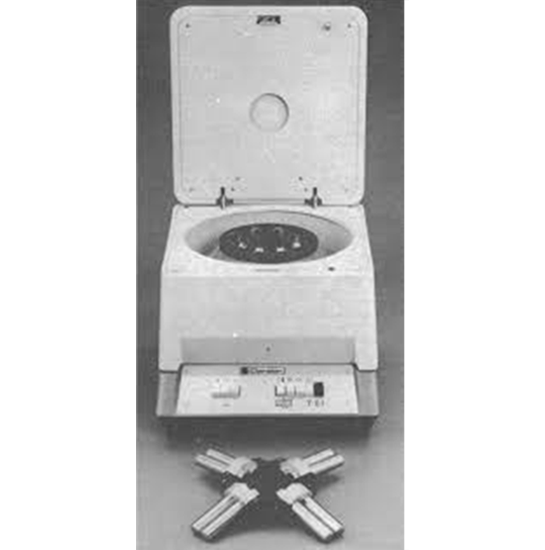 1997
Expanding into heat sealers servicing market
Although Mark Henderson has a team of Field Service Engineers at his disposal, his desire to be involved in the hands-on side of carrying out routine maintenance and repairs never dwindled.
Mark Henderson is still going out into the field to attend to customers' centrifuges. A chance meeting with a Sterile Services Manager leads to him taking on our first heat sealer. The service and maintenance of this one heat sealer quickly spread to other CSSDs (Central Sterile Service Departments) and before long our company had a significant number of heat sealers on service contracts.
Up to this point, our company had focused solely on the service and repair of laboratory centrifuges. However, taking on heat sealers marks the first step in our company diversifying the services we could provide.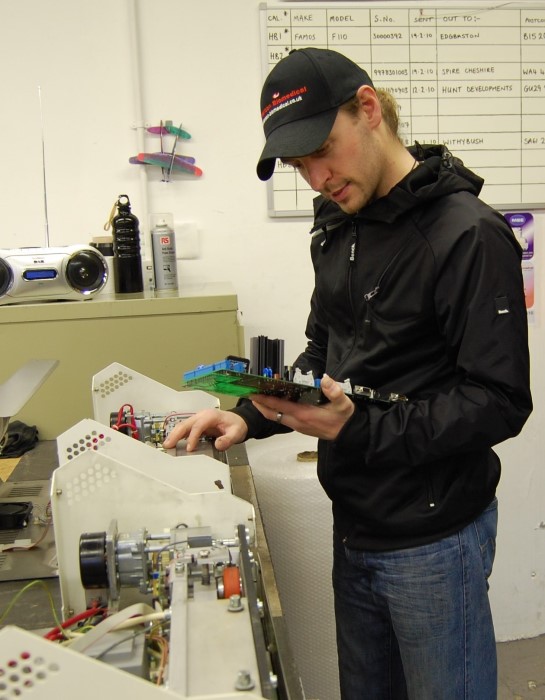 1999
ISO 9001 accreditation
Although the quality of the service and products we provide has always been at the forefront of everything we do, this was formally recognised in 1999 when we achieved ISO 9001 accreditation.
Our ISO 9001 accreditation demonstrates that we are committed to the continual improvement of our service. In addition to this, it ensures that our business practices comply with the latest statutory and regulatory requirements of the market.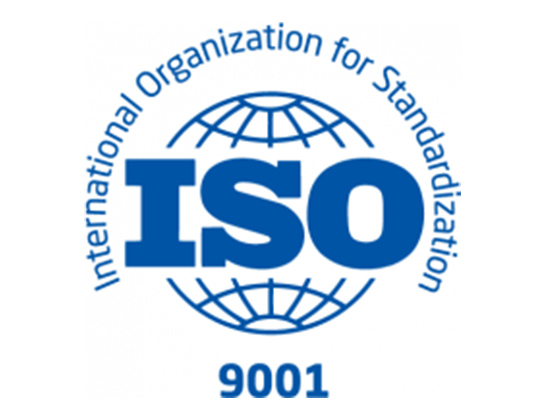 2001
Branding design change
The turn of the millennium marked the introduction of a new logo and branding, featuring a crescent, much like the Clan Henderson crest. By this time, Henderson Biomedical's logo had not changed since its inception and the new branding helps us generate a corporate identity our customers can instantly recognise.

2004
The purchase of MSE
In the autumn of 2003, Mark Henderson was approached by Sanyo of Japan with a purchase proposition. The decision-makers at Sanyo have decided to exit from the laboratory equipment market. Prior to this, Sanyo was very well-known in the life sciences sector, owning several different well-known brands including Gallenkamp ovens, Fistreem water stills and MSE centrifuges.
Since Henderson Biomedical was (and still is) very well known in the centrifuge market, Sanyo approaches our company with the opportunity to buy MSE. This seems like a natural progression as our company was already very familiar with the technical aspects of centrifuges and it would not be too much of a leap to go from maintaining and repairing them, to manufacturing them.
By early 2004, Henderson Biomedical had completed the purchase of MSE. The other brands that Sanyo owned were also sold. A company called Weiss purchased the Gallenkamp arm of the business, whilst Fistreem was a management buy-out. The manufacturing of centrifuges was brought down from Loughborough to a new facility in Lower Sydenham, London.
From 2004 onwards, Henderson Biomedical operates as the sister company to MSE. Both companies were still separate entities and Henderson Biomedical became the preferred UK service and maintenance provider of MSE centrifuges.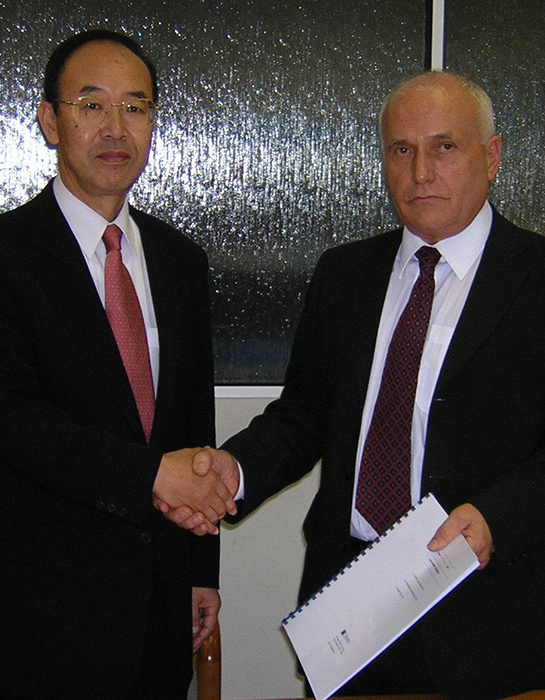 2005
Relocation to Lower Sydenham, London
The purchase of MSE means that a lot more space is required. The decision is taken to relocate our business from Beckenham, Kent to Lower Sydenham in South-East London. This property, based in Worsley Bridge Road, consists of warehousing, offices, a workshop and a production area. Our site in Lower Sydenham is on a 10-year lease, with the freeholder making it clear that he wanted to develop the building into residential use in the future. This arrangement suits us well as the site is very well connected for transport links and is not too far from our existing property in Beckenham, Kent.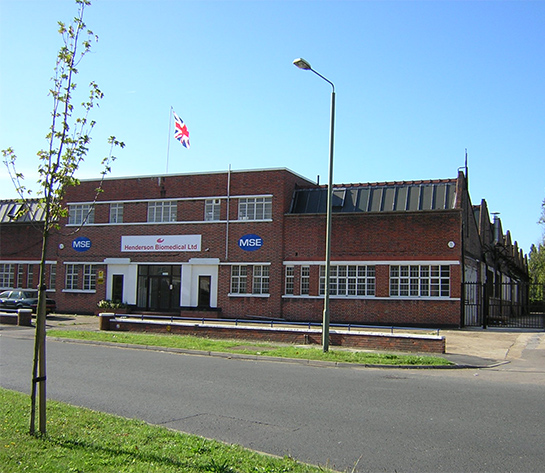 2007
Expansion into the maintenance and calibration of laboratory refrigerators and freezers
By 2007, we decide to continue expanding into other market areas within our existing customer base. Refrigerators and freezers are commonly found in all laboratories, so it is not a huge step to maintain and calibrate these instruments alongside centrifuges.
We also start selling well-known brands of refrigerators and freezers including Gram, Labcold and later Vestfrost. Our Field Service Engineers receive bespoke technical training from Vestfrost, ensuring a high level of after-sales service on their products.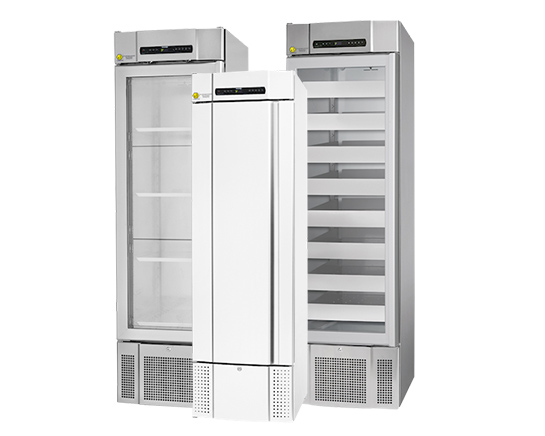 2010
Exclusive UK distributor of Hawo heat sealers
After many years of servicing, repairing and selling all makes and models of heat sealers, we negotiate with the leading heat sealer manufacturer, Hawo to become their exclusive UK distributor. Our partnership with Hawo extends to the service and maintenance as well as the sale of all their devices including rotary and impulse models.
In addition to this, our staff are factory trained on the technical aspects of their products. This allows us to provide superior after-sales service on their products, as well as have access to detailed technical protocols.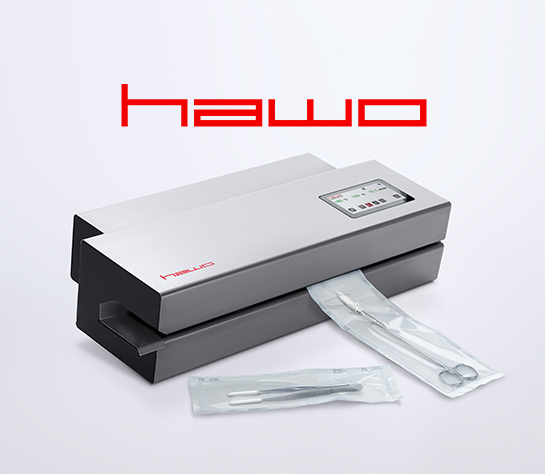 2011
The Maypole Project
The Maypole Project is a small local charity that helps children with complex medical needs. They also provide emotional support and respite for their families.
Our Financial Director has a personal friend who introduced us to this wonderful charity and the fantastic work they do back in 2011. Since then, we have been committed to helping this charity raise funds and awareness. Furthermore, a number of our staff members also engage in regularly helping out whenever needed.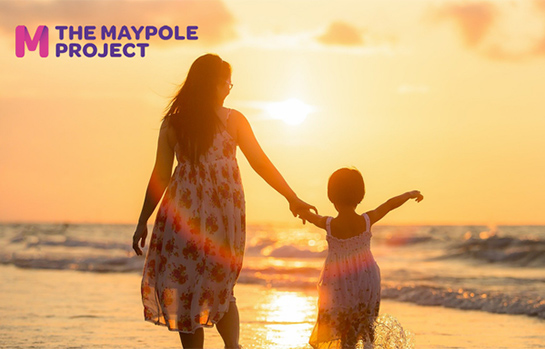 2014
Stericlin Sterile Barrier Systems
We begin selling Stericlin Sterile Barrier Systems used to package medical instruments in Central Sterile Service Departments (CSSDs) in hospitals. This is the first time Henderson Biomedical sell consumables for use in a clinical setting.
Supplying Sterile Barrier Systems such as paper/film pouches and reels as well as wrapping material complements our already very successful heat sealer business. We are now able to offer a more complete solution for our customers working in CSSDs.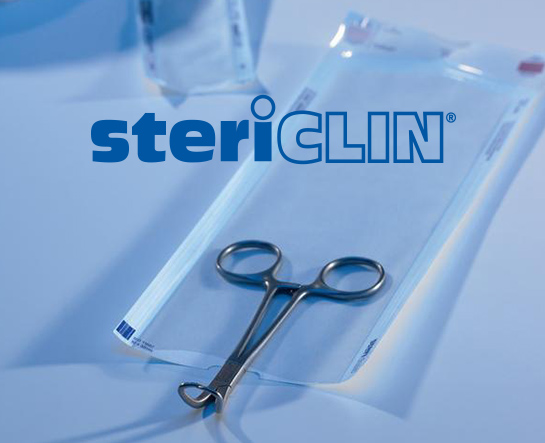 2015
ISO 17025 accreditation
Henderson Biomedical achieves ISO 17025 accreditation allowing the company to perform UKAS calibrations for selected types of equipment. We become one of the first laboratory equipment service providers to achieve this accreditation.
Our calibration schedule extends to not only our laboratory in Lower Sydenham but also out in the field at our customer's site. Furthermore, our measurement of uncertainty for the selected equipment is one of the lowest found in our market sector.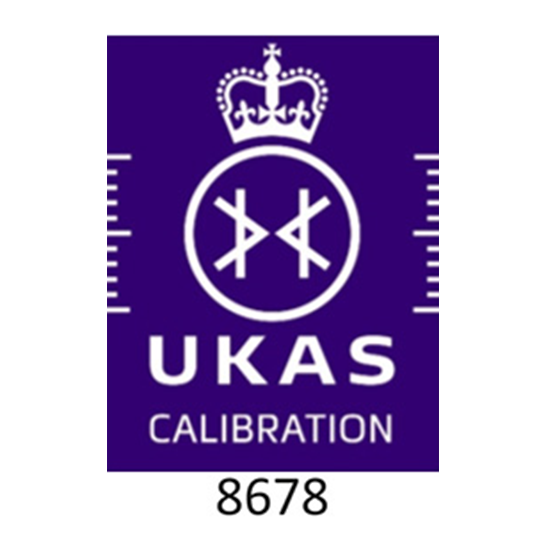 2015
Relocation to a new site in Lower Sydenham
As our 10-year lease in Worsley Bridge Road comes to an end, relocation to another premise is needed. The freeholder of Worsley Bridge Road always made it clear his intention to use the land for residential purposes. Therefore, in December 2015, the company moves to a new 22,000 sq. ft commercial premises in nearby Kangley Bridge Road, still in Lower Sydenham, but one road away from our original site.
2016
Henderson Biomedical brand redesign
To coincide with the moving to new premises, it is decided that a redesign of the Henderson Biomedical brand is needed. The new logo makes reference to the same red crescent seen on the original logo, whilst the blue segment represents our home in the South East of the UK and London. The new logo is easier to replicate on many different backgrounds and has a fresher, more modern feel.

2017
Founder Mark Henderson passes away
Our founder, Mark Henderson was diagnosed with bowel cancer in early 2016. After a 15-month battle with the disease, he sadly passes away at the age of 70 on the 27th of May 2017. His son, Alex Henderson, daughter, Nerissa Henderson and wife, Jacqueline Henderson, all of which are already heavily involved in the company continue to run the day-to-day operation of the business.
2018
Eupry distributor
In response to growing requests for temperature monitoring and mapping, Henderson Biomedical begins to search for a supplier of such devices.
After a lengthy market review, it is decided that we would partner with Eupry, the leading Danish temperature monitoring and mapping provider. Their products are easy-to-use and crucially very competitively priced thanks to their lease rather than buy business model. The calibration procedure is incredibly straight-forward and hassle-free too. These products become an instant with success with several users signing up to use the system.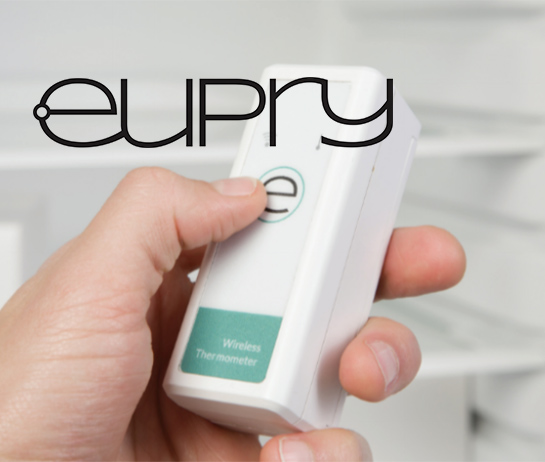 2019
CHAS Advanced accreditation
Henderson Biomedical earns the CHAS Advanced accreditation. This accreditation scheme ensures our business exercises a high standard of health and safety as well as provide potential customers with the assurance that our business is compliant with current best business practices. This includes, but is not limited to, ensuring certain environmental standards, promoting equality and committing to end modern slavery.
CHAS is often considered within the procurement sector as a mark of quality for the companies that can achieve it.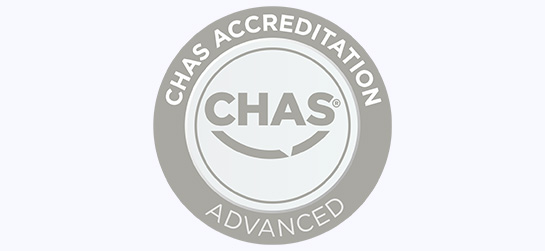 2019
New distributor agreements
2019 marks the year that Henderson Biomedical partnered with two leading laboratory equipment manufacturers: Hoshizaki and Nuve.
Hoshizaki is a leading manufacturer of ice makers for use in not only the laboratory sector but also catering and hospitality. Based in Japan, their products are well-known for their high level of quality and durability.
Nuve is a Turkish manufacturer of centrifuges along with other core laboratory products such as safety cabinets, water baths and incubators. Their products are reliable and made with the price-conscious lab user in mind.
The addition of these two brands allows Henderson Biomedical to offer a more complete equipment offering to our customers.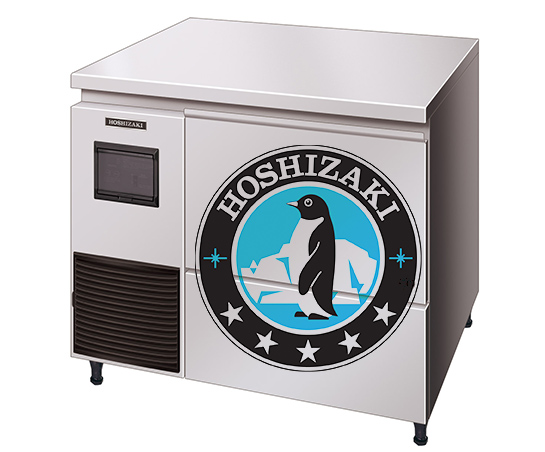 2020
COVID-19 pandemic reaches the UK
Our company plays a key part in supporting the NHS to help fight the COVID-19 pandemic, as it reaches our shores in early 2020. We provide equipment to laboratories as well as ensure that the devices they have are operational and functioning as they should be. Our staff work throughout various lockdowns and other restrictions to fully support our customers.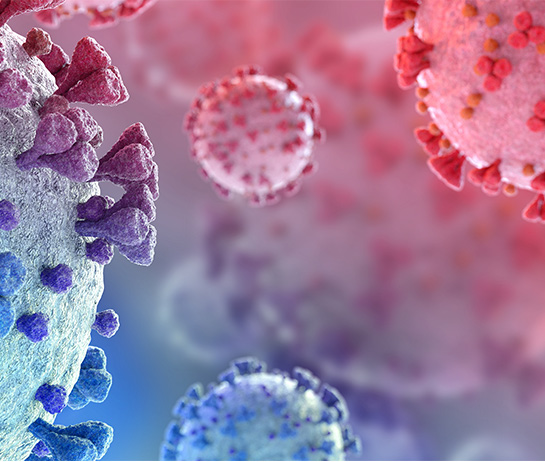 2022
New distributor agreements
Henderson Biomedical becomes an official UK distributor of Hettich, the world's leading centrifuge manufacturer. Our company oversees the maintenance, repair, calibration and sale of their equipment for hospitals, universities, pharmaceutical companies and blood banks in the UK. Our engineers undergo technical training at the Hettich factory in Tuttlingen, Germany. This allows us to provide first-class service on their products.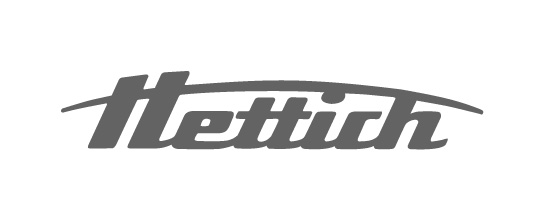 2023
Relocation
Our company relocates to a new bespoke facility in Swan Close, Croydon. With excellent transport links and a custom-made calibration laboratory, the new site is perfectly suited to meet both our current and future needs.
Future plans
To become the foremost maintenance provider for an even wider range of laboratory equipment, offering high-quality instrument repair and calibration as well as sales advice on both new and used devices.