Gram's flagship BioPlus range of laboratory refrigerators is designed for storing samples which are extremely temperature sensitive. The precise temperature control system of the BioPlus refrigerator dramatically reduces any fluctuations in temperature, even in warm labs with no air conditioning.
Main features:
Acoustic/visual temp alarms
Voltage free contact
Self closing door with pedal
Forced air distribution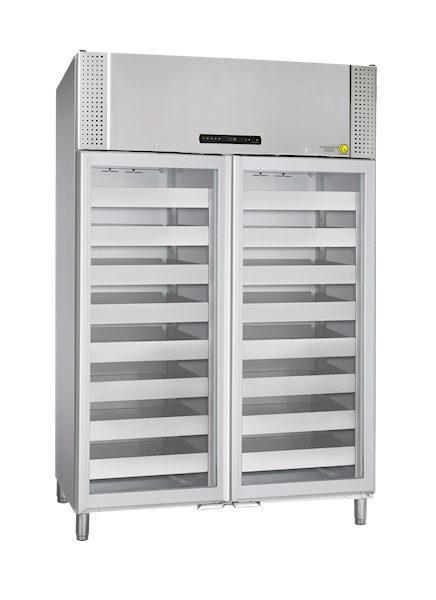 The BioPlus range is designed for the storage of the most delicate biomaterials, in situations where even tiny fluctuations in conditions inside the storage cabinet can have a serious effect on the contents. In terms of performance, these units are designed to provide the very best results even under exceptional conditions.
The BioPlus is available in six different capacities: 500, 600, 660, 930, 1270 and 1400 litres. Users can choose between either a stainless steel or gloss white finish. All models are fitted with an audible and visual alarm system.