Vestfrost R-90 compact refrigerator
A compact refrigerator ideal for storing samples or medicines either under a table or placed on a benchtop. Fitted with both audible and visual alarms as well as a lockable door. You can be sure that your contents are safely stored.
Main features:
Very low noise
Low energy consumption
Stable and uniform temperature
Flexible accessory options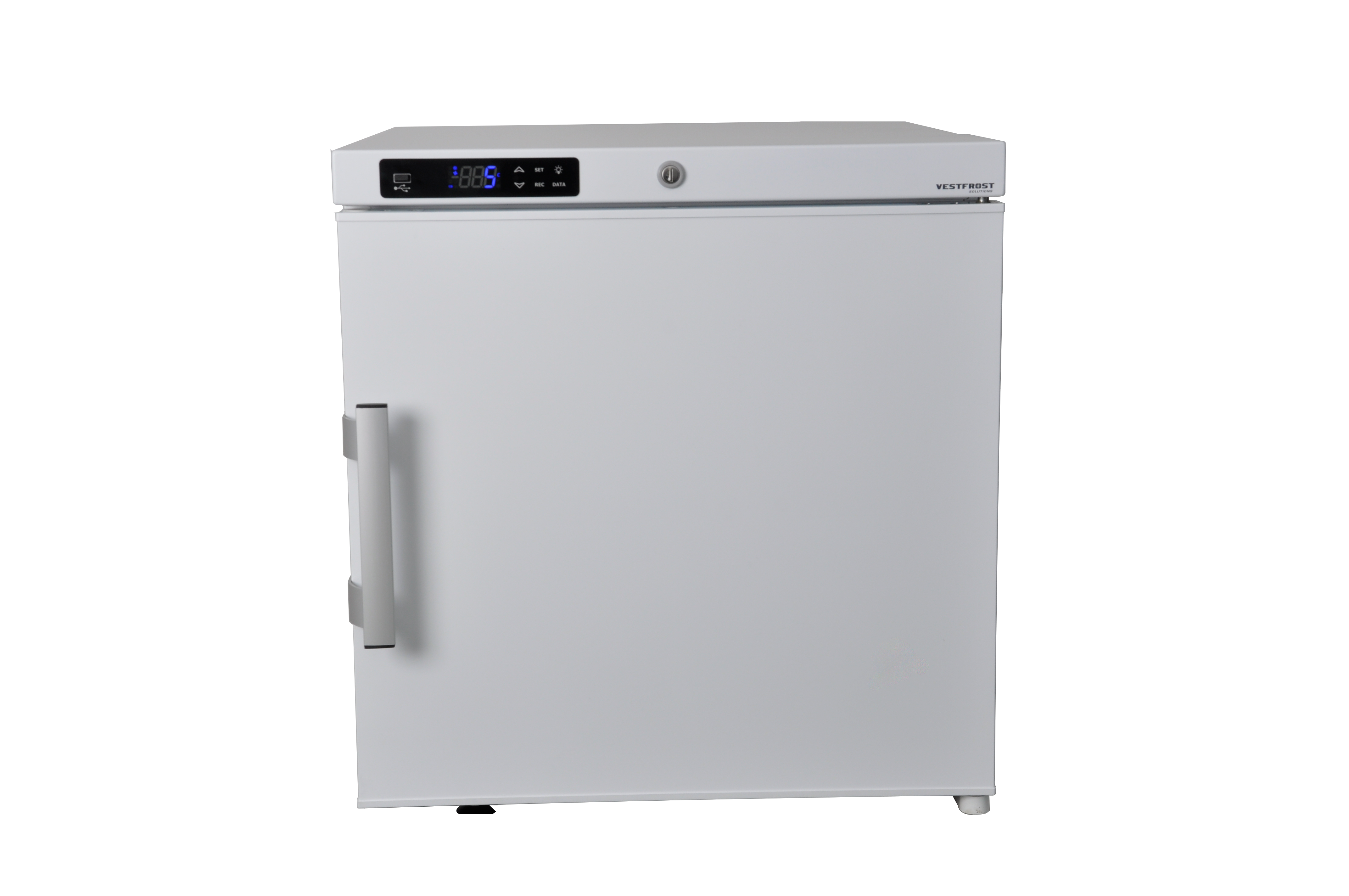 Despite a small stature it features up to 90L of safe and reliable storage of medicine and samples. This makes it great for customers in need of decentralized or dedicated storage. Featuring our ETR-system™ (Extended temperature Range) this model can easily be used for multiple purposes i.e. storage of chilled medicine, room temperature medicine or breast milk. Fitted with acustic and visual alarms, a dry contact and logging and extraction of data, you can rest assured that whatever the content, it is safely stored.